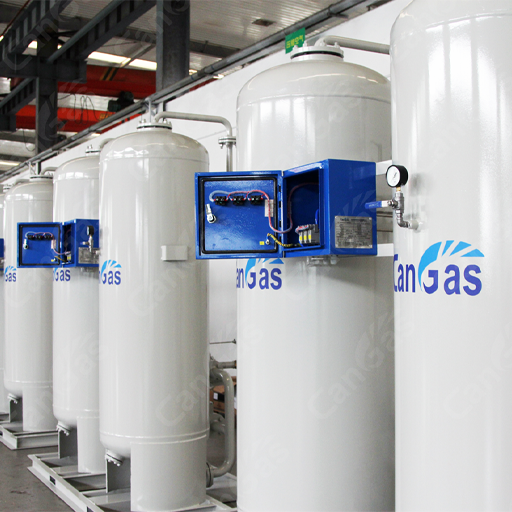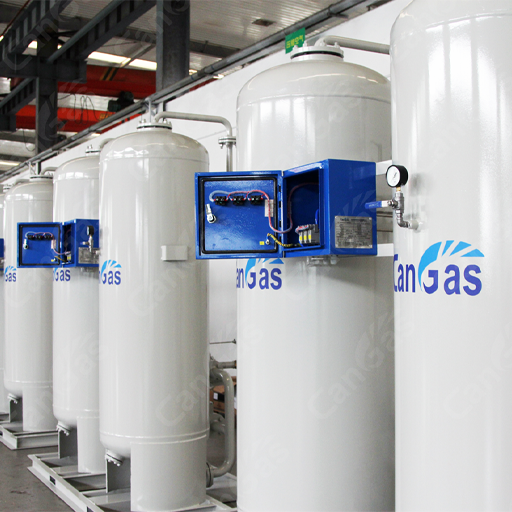 CAPAR Argon Recycling Purifier
CanGas® The CAPAR argon recycling purifier using reliable and high efficient air separation technology, compact skid design, can recycle and purify the argon-rich tail gas collected from argon consumption production lines in kinds of argon applications. CAN GAS can supply customized argon recycling purification solutions.
High Reliability: Proven technology, simple engineering design, few moving parts and international standardized manufacturing techniques ensure minimal maintenance and maximum reliability.

Low Cost: Patented REFLUX high-efficiency control system reduces air consumption, saves electric power.
Convenience: Unattended operation controlled by PLC automatically. Touch-screen CANBUS control, display and alarm system makes the purifier to be operated by one touch. CANBUS displays working parameters, reminds filter elements replacing and instructs trouble shooting.
Easy Installation: Skid mounted for easy installation and move. No basement is needed.
Minimal Maintenance: The purifier has highly-reliable valves and no other moving parts. Filter elements are easily replaced.
CAPAR Argon Recycling Purifier Specification Selection:

Send an inquiry