Old customer from Ethiopia visited CAN GAS headquarters & factory for the 2nd purchase of PSA oxygen generator with cylinder filling station
Return
2020-01-04 15:05:55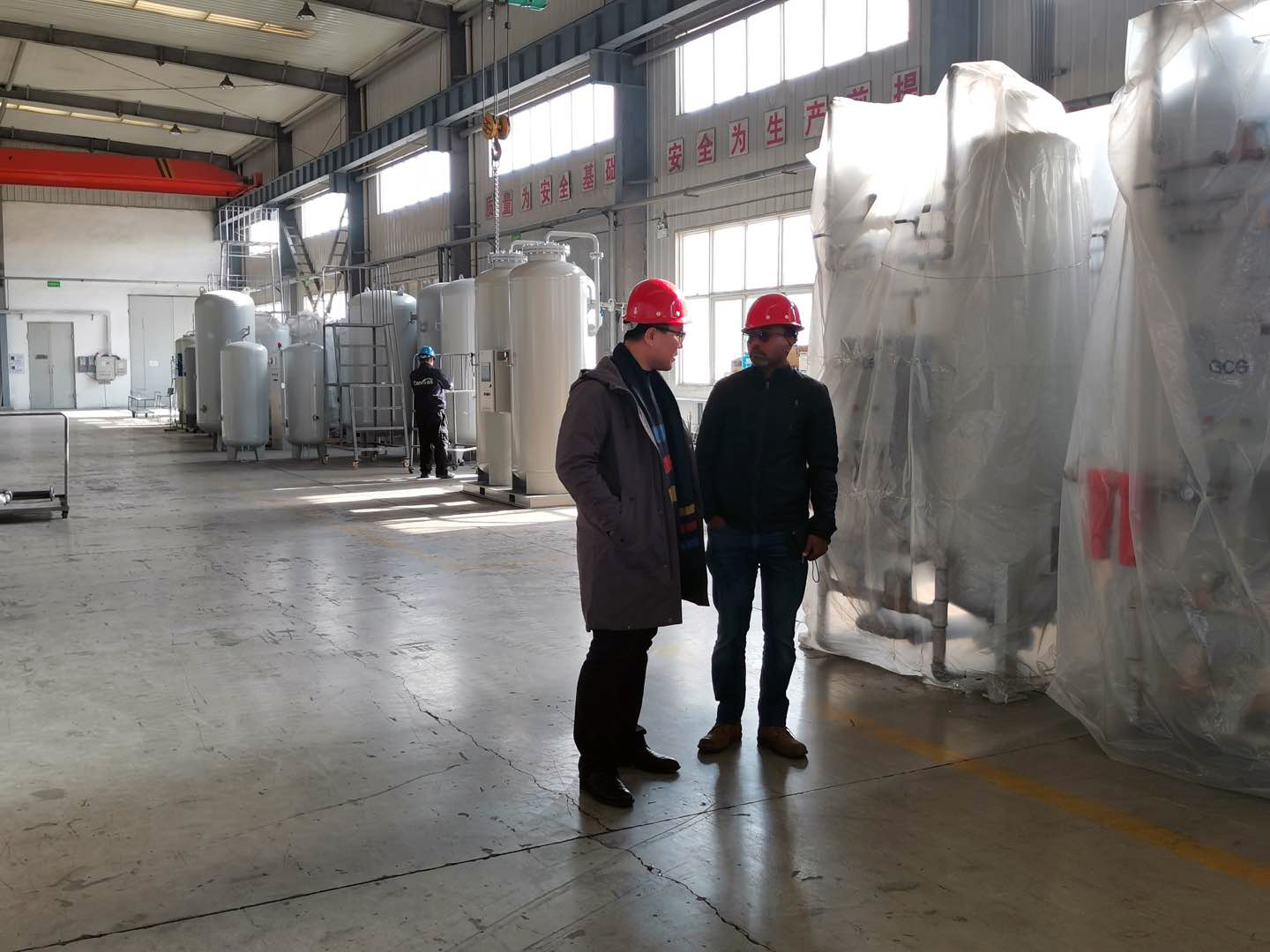 On 27th December 2019, last visitor of 2019 from Ethiopia visited CAN GAS the 2nd time, firstly to inspect the goods of previous order, secondly to place new order for newly launched high purity 99% PSA oxygen generator designed by CAN GAS.

CAN GAS is told the oxygen system will serve the reform and opening-up of Ethiopia in the fields of industry and medical, which we take great prides in!
With the trust of customer, except for keeping the current progress of developing, CAN GAS is much more confident than ever to develop further and more, and keep focused. A prosperous 2020 is upcoming.