Shenzhen Hospital Construction Conference ended successfully
Return
2020-10-12 15:02:46
On September 21, 2020, the 21st National Hospital Construction Conference was successfully concluded at the Shenzhen Convention and Exhibition Center. During the exhibition, the scene was very lively. It was the first time that CAN GAS appeared in the exhibition as a participant.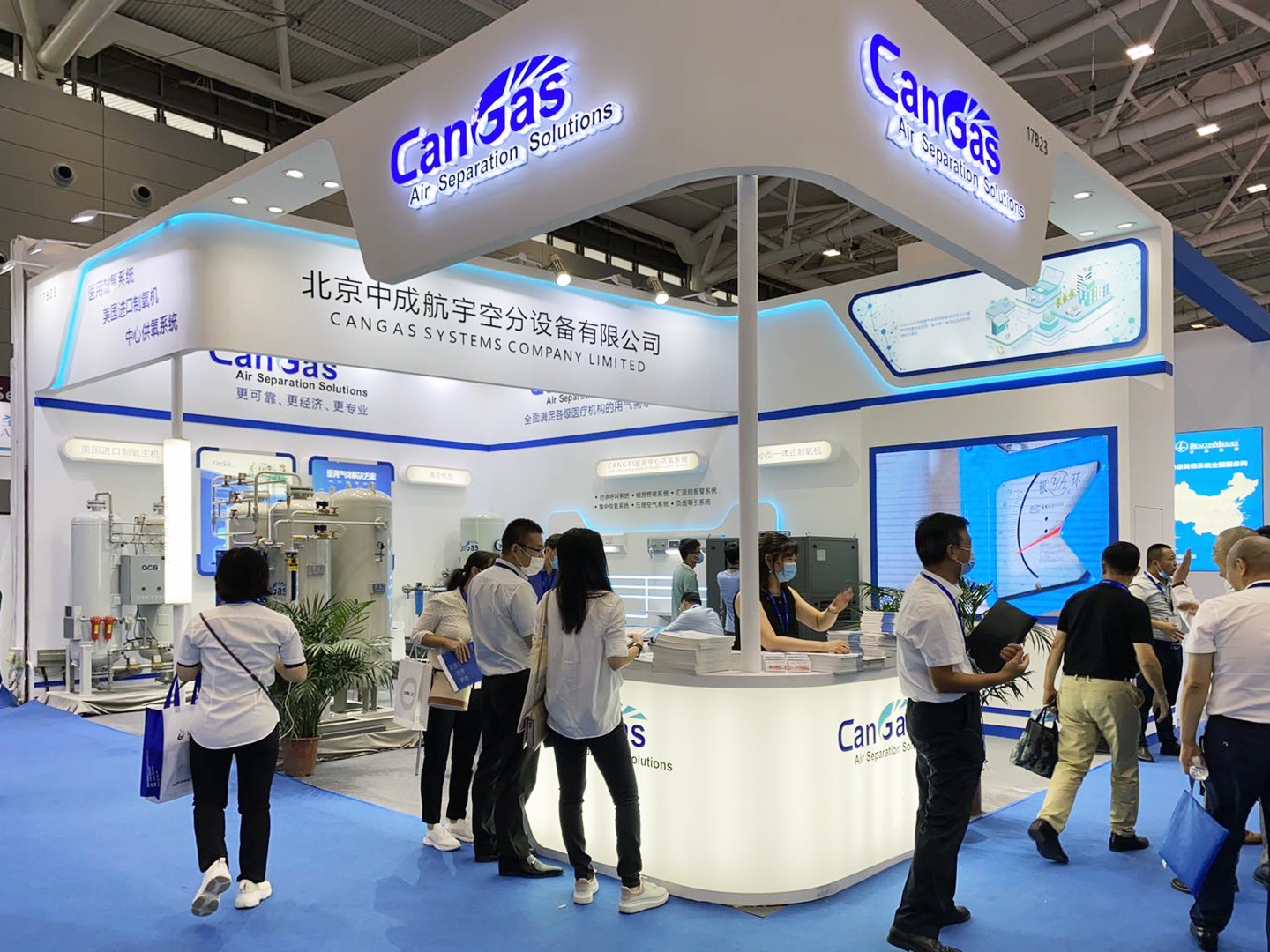 The China International Hospital Construction, Equipment and Management Exhibitions were blockbuster events of CHCC at the same time. Since its launch, the China International Hospital Construction, Equipment and Management Exhibition has chased the development and innovative applications of the domestic and foreign hospital construction markets, bringing various new technologies, new equipment and new solutions, shared on the same platform, aiming to build a "dual engine" brand strategic platform with extensive industry coverage and in-depth academic research and development.
During the 21st-China International Hospital Construction, Equipment and Management Exhibition, the scope of exhibits is fully integrated and deeply subdivided, and more than 600 industry outstanding suppliers shared interactively on the grand stage of 100,000 square meters in 17 theme exhibitions, To build a broad platform for the coordinated development of the entire industry chain for all parties in politics, industry, education, research, and users.
As an old professional enterprise in the industry for more than 20 years, CAN GAS Systems Co., Ltd. was invited to participate and exhibited medical gas equipment.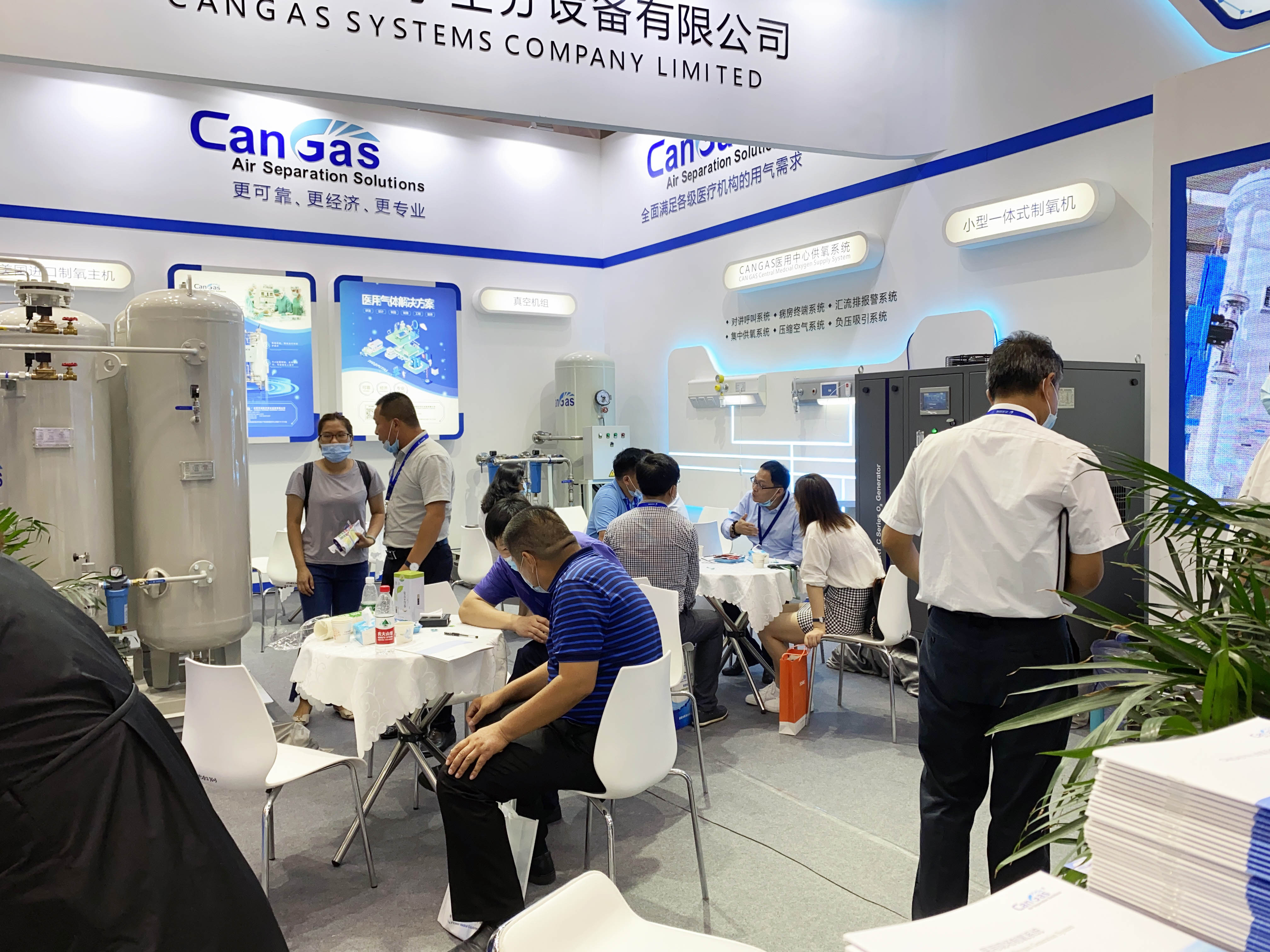 The company's participation in this exhibition is for the purpose of learning advancement, exchanges and cooperation, and makes full use of this exhibition opportunity to communicate and negotiate with customers and distributors who come to visit, to further expand the company's reputation and influence in the industry, and at the same time Further study and understand the product characteristics of advanced peer companies in order to better improve our product structure and give full play to its advantages.
In this exhibition, we displayed the SMART integrated oxygen generator designed to meet the medical oxygen needs of small medical institutions, the exclusive agent of the American GCSO oxygen generator, the CANGAS vacuum unit, the oxygen generator and medical equipment belts and other supporting equipment.
The three-day exhibition attracted countless exhibitors. The staff of CAN GAS explained the operation principle of the equipment to each visitor in detail with enthusiasm and conscientious attitude. Our customers have a more direct and in-depth understanding of the equipment.
Through this exhibition, we got acquainted with friends of hospital equipment from all over the world; through this exhibition, we learned different technologies and concepts from our peers; through this exhibition, we realized our responsibility on the way to better medical oxygen , And move forward firmly.