Purchaser of International Donation Project of CAN GAS Medical Oxygen Generator successfully completed the acceptance inspection of the goods and expressed satisfaction
Return
2022-08-18 15:53:15
On August 15, 2022, a representative of the procurement working group of an international well-known fund organization visited the R&D and production center of CAN GAS, accompanied by CAN GAS general manager, staff from the international marketing department and QC department, and also inspected 3 sets of containerized medical oxygen generator manufactured by CAN GAS and donated to an African country. At the same time, the donor and the purchaser's European headquarters were connected to the site for remote acceptance inspection, and they all gave unanimous praise to the products & services of CAN GAS.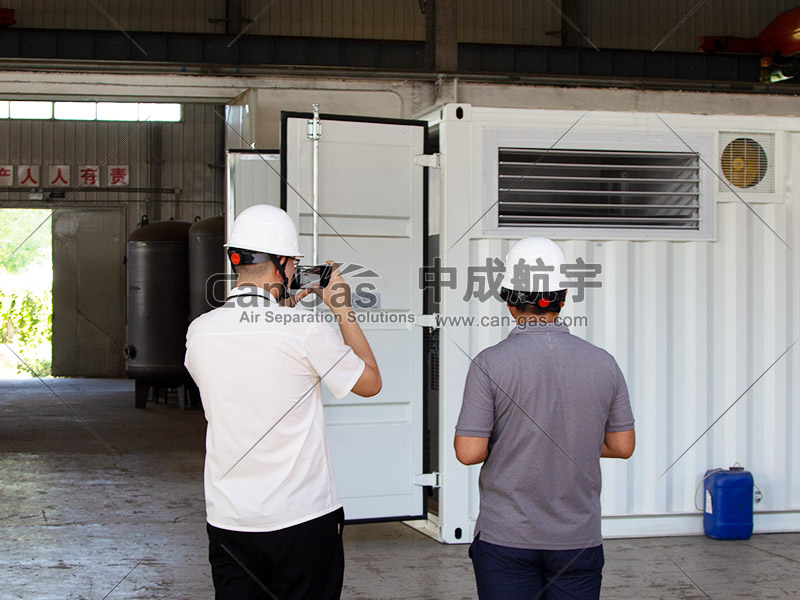 Before visiting the factory and inspecting the equipment, the manager of international marketing department gave a comprehensive introduction of the company in English. During the process, the purchasing representative focused on understanding the development history and qualifications of CAN GAS, and praised and applauded continuously.

When visiting the factory and inspecting the equipment, the purchasing representative focused on the quality control of production process and product details, and expressed satisfaction with our overall professionalism and rigor.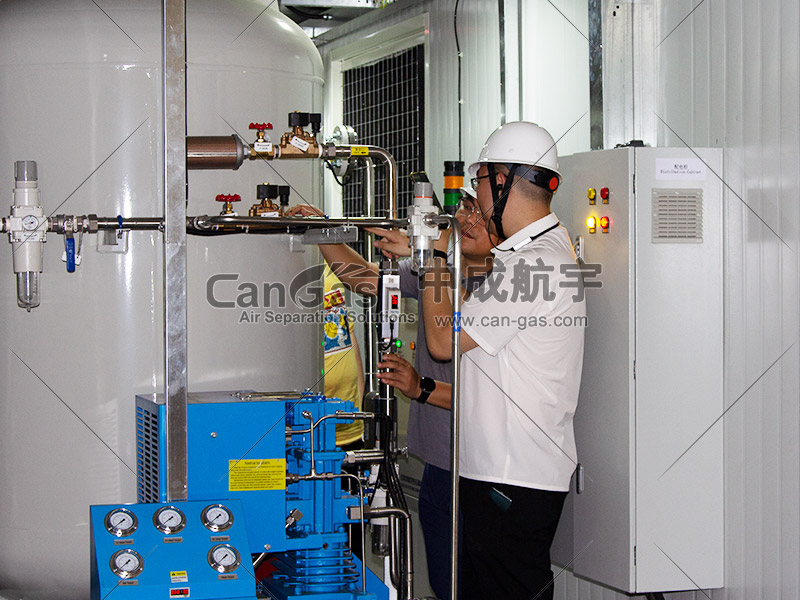 The purchasing representative was careful and meticulous, took pictures of CAN GAS' qualifications and honors, factory appearance and product details, recorded videos, preparing to report to the donor, purchaser, and user, praised our products and have already considered long-term cooperation, because CAN GAS' development concept, product quality, corporate culture, values and social responsibility coincide with the direction of the donor, laying a solid and good foundation for the development of the long-term and in-depth strategic partnership between the two parties since their contact three years ago.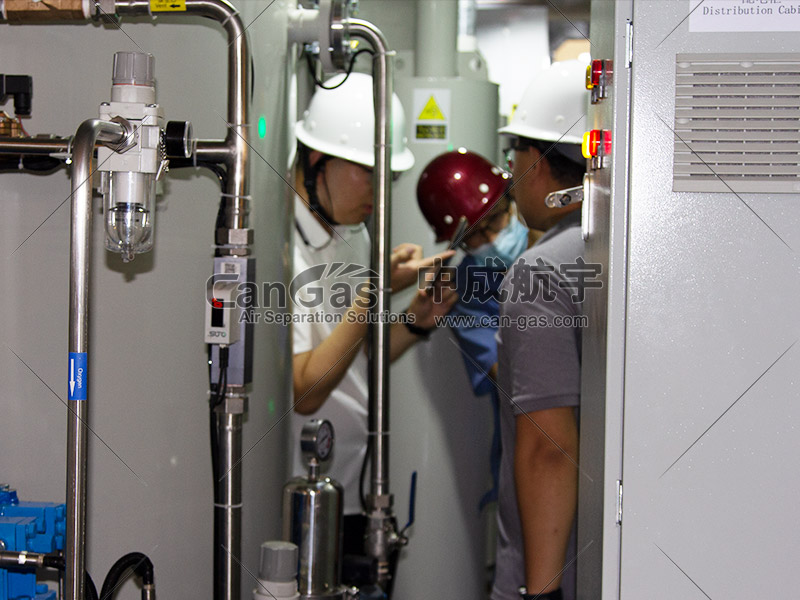 30 years of trials and hardships, dedicated to focusing on the air separation technology, built a solid cornerstone for CAN GAS to be shortlisted as a qualified supplier of such a heavyweight international organization. CAN GAS will join hands with this foundation to provide excellent products and services, and make due contributions to the global anti-epidemic cause while contributing to the overseas development of Made in China.