Feng Bin, the leader of Gu'an County, and his party came to CAN GAS R & D Center to inspect and guide the work
Return
2023-02-10 15:06:13
On February 5, Feng Bin, the county leader of Gu'an, and Yue Yinghua, the deputy magistrate, came to CAN GAS SYSTEMS COMPANY LIMITED to visit and investigate.

The purpose of this visit is mainly to carry out field research on the third round of supervision, assistance and inspection work in autumn and winter for air quality improvement in key areas of the Ministry of Ecology and Environment from 2022 to 2023. The visiting personnel also included the main and responsible persons from the County Ecological Environment Branch.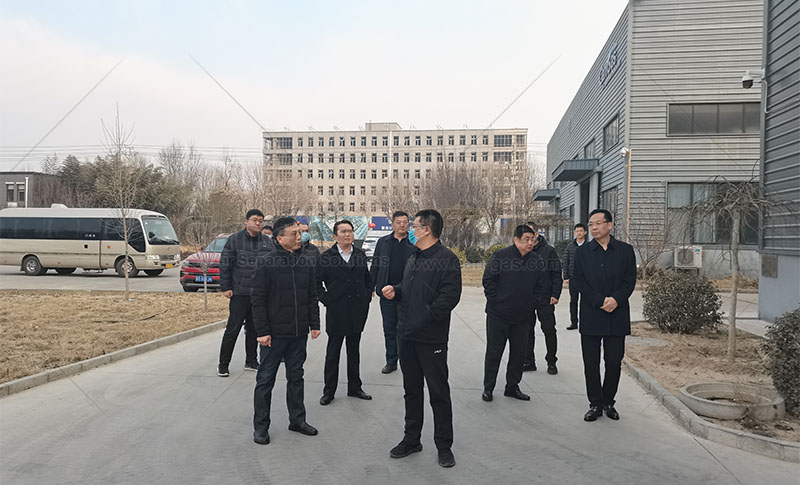 The deputy general manager Mr.Wang of our factory warmly received the whole process, answered every question seriously, and reported the work done by our company in environmental protection to County Magistrate Feng Bin objectively and meticulously.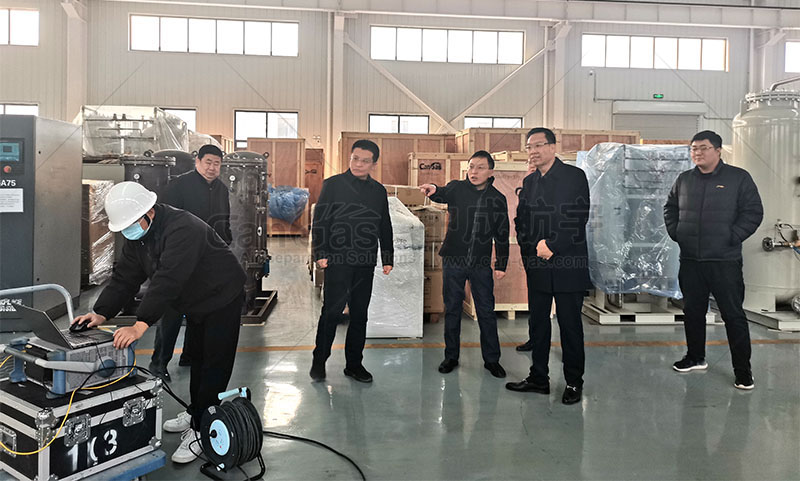 After on-the-spot inspection and listening to the report, County Magistrate Feng Bin pointed out that it is necessary to improve the political position, pay close attention to various environmental protection work, find problems, solve them, and ensure that all outstanding ecological and environmental problems are rectified in place to achieve real results.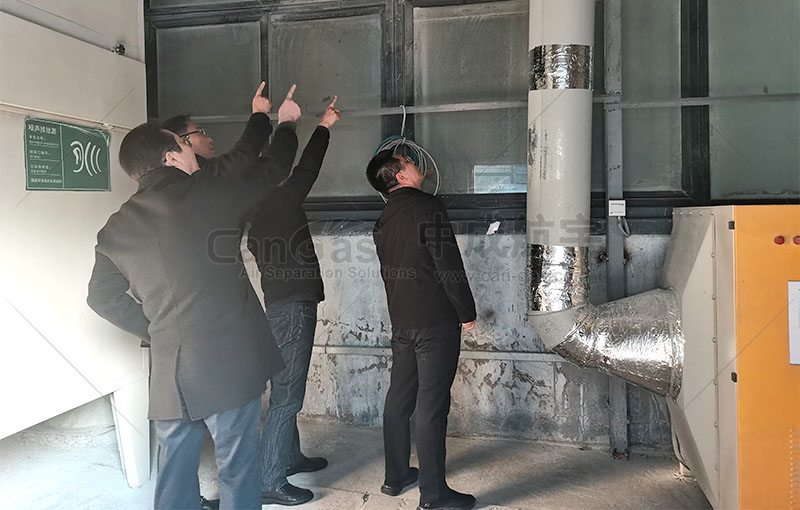 Deputy general mangaer Mr.Wang also said that environmental protection is the basic social responsibility of our enterprise, and we will further follow up and implement it to ensure that measures are in place and full coverage of learning and education; and strengthen supervision and inspection, establish a long-term mechanism, find shortcomings and make up loopholes, eliminate potential environmental risks.