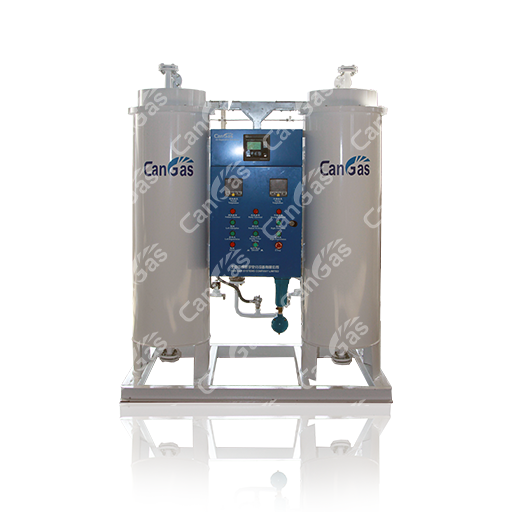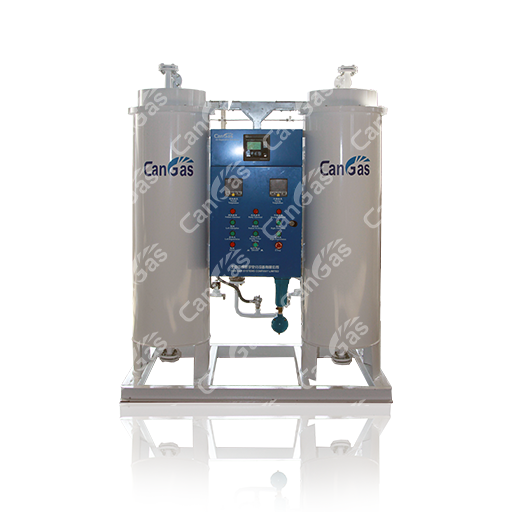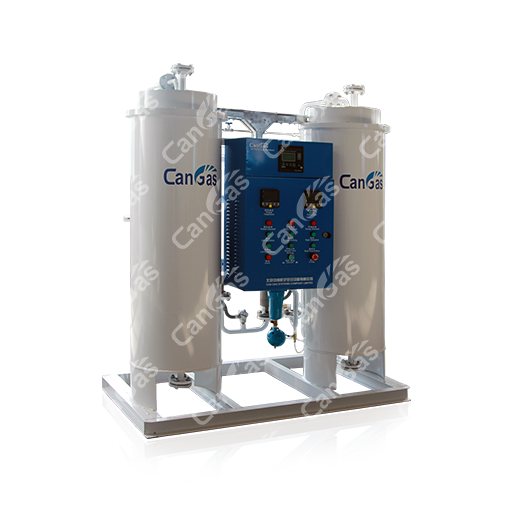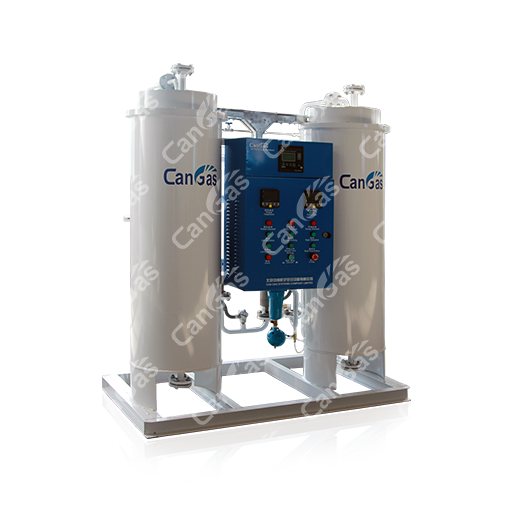 CAY Nitrogen Purifier 99.9995%~99.9999%
Low purity nitrogen contains normally 0.1~1% oxygen. To increase the nitrogen purity to 99.9995% or higher for specified applications, the oxygen has to be removed. With CanGas® CAY nitrogen purifier, high purity of nitrogen gas is produced by adopting deoxidization device with feeding of proportional hydrogen. The CAY nitrogen purifier can be added to existing nitrogen systems at user sites. It is onsite nitrogen supply solution with high purity at a minimum cost.
Product Nitrogen Quality

Oxygen Content: ≤ 1ppm
Dew Point: ≤ -65°C, customizable
Hydrogen Residual: ≤ 1000ppm

Key Features
Fully automatic controlling, monitoring and running

High efficiency with low costs

Closed-loop temperature controls

Simple and easy operation

Stable and reliable performance
Standard Models & Specifications (other capacities than listed are available)

Note: N2 delivery pressure is 0~5 BarG (72.5 PSIG) adjustable. Higher pressure is customizable.
Main Application Fields
Send an inquiry